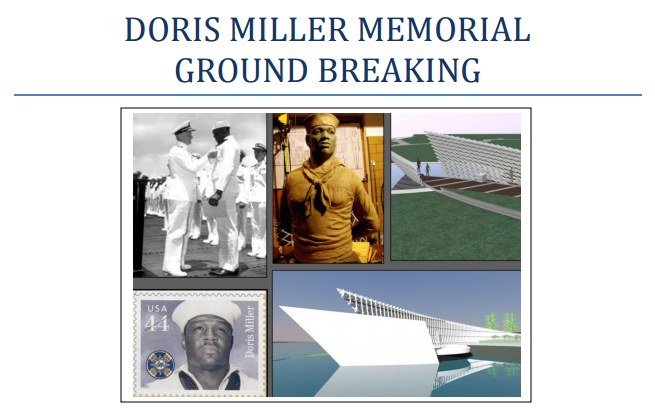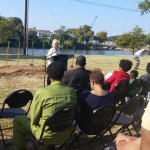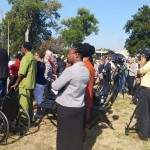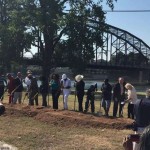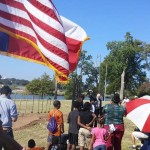 DORIS MILLER MEMORIAL RECEIVES $200,000 LEADERSHIP GIFT
WACO, TX – July 28, 2015 – The Doris Miller Memorial recently received the largest donation to the campaign, a $200,000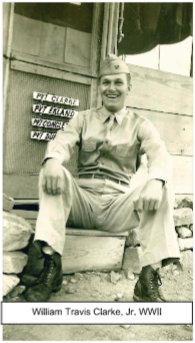 leadership gift from the estate of William (Bill) Travis Clarke, Jr. through a bequest to Waco Foundation. The memorial campaign is directed by Waco Cultural Arts Fest. Clarke was a local WWII veteran who cared deeply for the Waco community. He served under General George Patton in Europe during his tenure in the United States Army. After he was honorably discharged in 1946, he returned to Texas and obtained his pharmacy degree from the University Of Texas School Of Pharmacy in Austin. Clarke served as the pharmacist for the VA Hospital in Waco until he retired.
Leo Bradshaw, executor of Clarke's estate, remembers Clarke's appreciation for those serving in the armed forces. "Bill would be proud of this memorial and all that it means to the men and women that serve our country," Bradshaw said. "I'm proud to be a part of this project and to see Bill's legacy honored through a gift to the Doris Miller Memorial."
The gift from Clarke's estate will propel the Doris Miller Memorial campaign towards the $1.2 million goal, leaving only $365,000 needed to build the landscape sculpture that will feature a statue of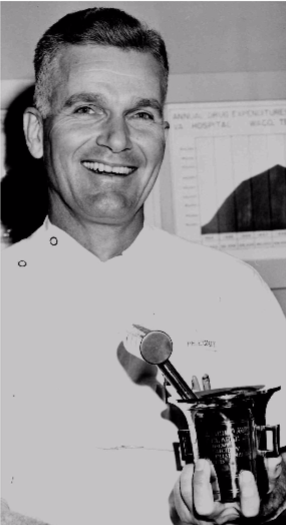 Miller inside a sculptural  ship hull. "We are thrilled that Mr. Clarke's gift brings us closer to breaking ground and honoring Doris Miller and all who served our country," said Doreen Ravenscroft, President of Waco Cultural Arts Fest. The memorial will be located on the east bank of the Brazos River in Bledsoe-Miller Park.
William Travis Clarke, Jr. Pharmacist
"Cooper Foundation felt very strongly about giving to this project," said Felicia Goodman, Executive Director of Cooper Foundation. "The support for the memorial has been incredible and we are honored to give to such a worthwhile cause."
The Doris Miller Memorial has received vast support from the community. From nickels and dimes collected from children in church to the recent $200,000 gift from the estate of William Travis Clarke, Jr., the memorial is a true collaborative effort. "When you take a look at how the funds for this project have been raised, it's quite inspiring," said Tom Stanton, Executive Director of the Rapoport Foundation. "This is a true grass roots effort to put something in place that not only benefits our community and will look beautiful, but also honors our local hero."
"This is an important project to honor Doris Miller and all who have served our country," said Ashley Allison, Executive Director of Waco Foundation. "We are proud to contribute to Doris Miller's legacy with a gift to help finish off the campaign, and hope others in our community will consider doing the same."
Waco Foundation promotes solutions to community challenges, strengthens local nonprofits, engages philanthropists and manages charitable assets in order to improve quality of life in McLennan County.